Discover the latest from the world of education
MAGAZINE SUBSCRIPTION OFFER
FREE* 'Messy Play Potion' bottles from TTS
When you subscribe to Teach Early Years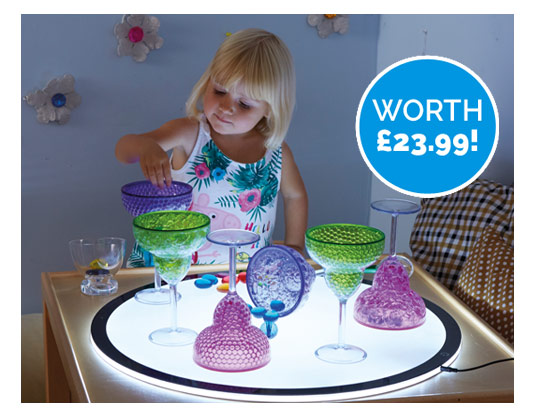 CLICK HERE
Included in every issue:
Outstanding advice - get guidance from educational experts
Activity ideas - discover creative ways to explore the EYFS
Management support - learn how to lead a nursery setting
News & views - keep up to date with the early years sector
'Messy Play Potion' goblets, a magical, faceted goblet collection in three vibrant shades. Use these enchanting goblets in

• lightbox maths
• sorting exercises
• exploring mathematics concepts
• serving up messy mixtures.
A truly open-ended resource. Pack size 6.
Pay only £19.99 every 6 issues*
CLICK HERE

*Terms and Conditions apply, click through to payment page for full details