Discover the latest from the world of education
MAGAZINE SUBSCRIPTION OFFER
3 FREE* Come Alive Story Resources Worth £54!
When you subscribe to Teach Early Years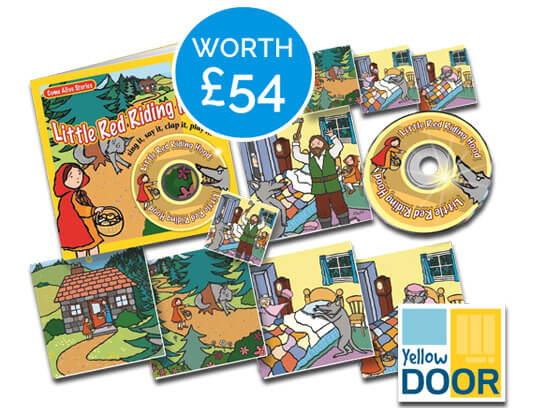 CLICK HERE
Included in every issue:
Outstanding advice - get guidance from educational experts
Activity ideas - discover creative ways to explore the EYFS
Management support - learn how to lead a nursery setting
News & views - keep up to date with the early years sector
Set of 3 Traditional Tales including The Billy Goats Gruff, The Three Little Pigs and Little Red Riding Hood.
Each resource pack contains:

• Large story cards – with the rhyming story on the back
• Audio CD – offering spoken and sung versions of the story with repeating choruses that children love to join in with.
• Teacher guide – packed with ideas for bringing the story to life and delivering cross-curricular activities
• Small story cards – ideal for supporting individuals or small groups of children as they retell their favourite story.
Pay only £19.99 every 6 issues*
CLICK HERE

*Terms and Conditions apply, click through to payment page for full details