Discover the latest from the world of education
How Famly made a Crucial Difference to Our Finances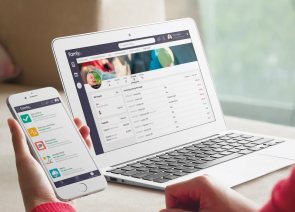 Contact: Visit Website
Print this page

Ruth Pimentel, director of childcare at 41-setting Spring Nurseries, explains how Famly made a crucial difference to their finances…

"We brought Famly in to help"
After taking over 41 settings in early 2016, we needed a system to help get on top of the finances. The invoicing, reporting, the occupancy – we put a lot of time and effort into making sure that we knew where all these nurseries were financially.
It wasn't easy to get a clear picture of this overnight and that's why we brought Famly in to help. It was able to give us a handle on each nursery's future too, as we could access an overview of our predicted income going forward.

"Look into the future"
Before, all of the financial legwork was being done centrally and this was inefficient and expensive. We have saved a significant amount of money by putting Famly at the heart of our manager's toolkit.
They can manage the room numbers, the income and look into the future of their setting as well.
Most importantly, they can do this independently, giving the central office control without taking up time and resources.
It's been incredibly well-received by our parents, and they love the easy communication it's given them with the nursery.

"Clean, bold and intuitive"
Famly can be tailored to suit your needs, and that's one of its great strengths.
The simplicity of the user interface was a key part of what made us choose Famly too. It's clean, bold and very intuitive to use, especially compared to other software which is not as slick, and can be clunky for managers to use.
The managers all picked it up straight away and that's where the intuitive design can really make a difference to the independence it gives our managers and to our bottom line.

"It's a really powerful tool"
The setup, was extraordinarily quick. After a pilot with a handful of nurseries, we went live with all the rest just a month later and while that might sound a bit risky, we haven't tripped ourselves up. The managers took it up in no time and it became a really powerful tool.
The onboarding was amazing too! The managers could access personal online training when it suited them, and the support staff had endless patience. They're absolutely lovely, and they get back to me straight away if there's anything I need.

"Simple and effective"
The beauty of Famly is how effective it can be despite its simplicity. A setting can literally get up and running within a couple of hours. Many of the other systems available can be tricky to get your head around, but Famly is not.
If you're using a manual system at the moment, you could pick up Famly, plug in the numbers, set up your sessions and you're ready to start using it.
If you haven't used software before, Famly is definitely the answer.

You can get a free demo of Famly at famly.co/demo to see what the software can do for your setting. It covers invoicing, reporting, parent communication, child development, staff management and more, all in one intuitive system.