Discover the latest from the world of education
Get Moving!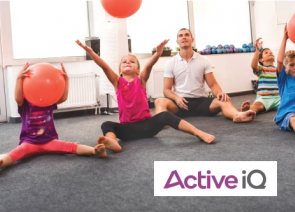 Contact: Visit Website
Print this page

ACTIVE IQ AND YOUTH SPORT Direct i-Academy have launched a training course designed to enable early years teachers to confidently deliver physical activity programmes.
The two businesses have proved a powerful partnership. The YSD i-Academy team, via its relationship with Youth Sport Trust, has a wealth of knowledge about the needs of practitioners working with very young children. Active IQ took this knowledge to develop modules and assessment criteria that would ensure the course meets the needs of early years physical activity practitioners.
Comprehensive training
The Active IQ Level 3 Award in Supporting Physical Development and Physical Activity in the Early Years provides a sustainable approach to physical literacy and also addresses the social and emotional wellbeing of young children in readiness for school. It covers:
* child development
* the importance of active lifestyles
* the principle of physical literacy and fundamental movement skills
* supporting 'school-readiness'.
Recognising the value and flexibility of online learning, the YSD i-Academy has developed the course so that participants can access the theoretical aspects of the course anytime and anywhere. Independent study dovetails with a high-quality, faceto-
face training day, either in Loughborough or London, providing vital contact time with tutors and a practical skills workshops.
Supporting healthy lifestyles
With combating childhood obesity high on the early years agenda, the need for good-quality physical development training for those working with young children has never been greater. By equipping early years teachers and trainers to deliver fun and meaningful activities, Active IQ and YSD i-Academy aim to start to turn the tide with this new qualification.
For more information, visit activeiq.co.uk